CONTACT DETAILS/PERSONAL UPDATE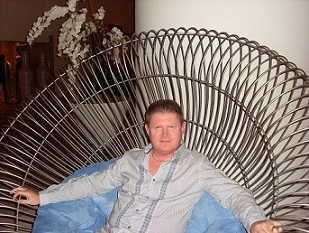 SAT 6TH OCT/12
Watching X Factor at the moment. It's the usual cheese, but compelling viewing, all the same. District 3 - a boy band, performed first. They were okay, but boy bands are not my thing.
Give me electric guitars, and a bit of attitude, any day. Young, good looking, boys singing about how beautiful girls or women are just makes me want to wretch.
We're just back from a holiday, to Rhodes in Greece. It was okay, fabulous hotel with great staff, but stingey all inclusive, and repetitive food, topped off with entertainment that would send an insomniac to sleep! - Seriously.
The weather ws great though, so we got a deep tan. We were there for two weeks, but it felt good to get back home. I don't think Brits are good travellers, and in fairness, if it's not worth seeing, I don't think it's not worth going to.
Young guy on now, so much better. Less cheese and more genuine emotion. But hey, I'm no music critic. Besides, since when has sincerity been an ingredient of success?
Bolton got beat again today. Football is so depressing at the moment. We've now gone FIFTY away games without keeping a clean sheet (not conceeding a goal) and still our 'manager' keeps his job. That's the equivelent of Bareings Bank keeping Nick Leeson on as a financial adviser.
Work is fine. We are five weeks into a six month, 3.5 million pound, site extension. Mandy and I are also considering having a 100K extension to our home, now the boys are on the verge of moving out. I'm worried, though, that at the age of 54 and 52 respectively, they are way too young to fend for themselves, but I suppose eveyone has to fly the nest some day.
We have considered moving house for the last ten years, but our location is one of the most sought after in the North West, so we've decided, once and for all, to stay put, and make the most of it.
Hope you are keeping well, and looking forward to the autumn/fall. I love this season, with the exception of retailers that are determined to shove Christmas shopping down our throats.
This year has gone by extremely quickly. I hope it's been a good one for you. Just keep concentrating on taking one day at a time, that's so important, along with respecting and believing in yourself.
Merry Christmas.
what the hell am I saying, happy shopping, er, party on, er, whatever. Maybe, I'll catch you at the office party, that's if I decide to go to it. No, I won't be bringing the mistletoe, and no, I'm not blushing, it's just hot in here, that's all.
Andy.
If you have any comments on the site or you wish to ask me a question, please use the following contact form: